Tank Full Of Love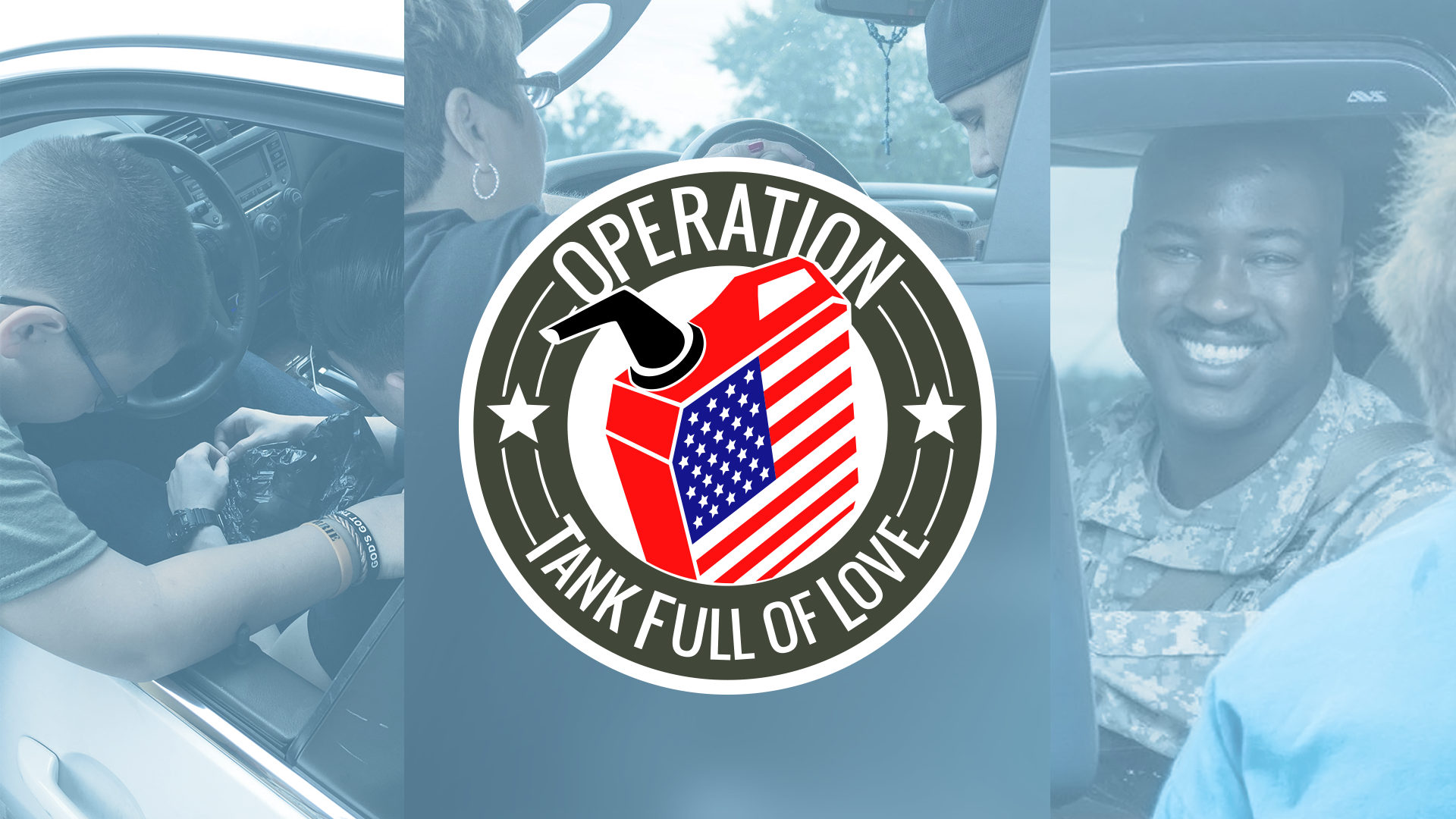 Tank Full Of Love
The mission of Operation Tank Full of Love is simply a way for the body of Christ to be the hands and feet of Jesus to those who defend our freedom. Since it's inception in 2010 more than 10,000 soldiers have received the gift of free gas and the Gospel as God's people have provided almost $250,000 to make it happen. It's a way to do something that really contributes to the overall wellness of our military families both financially and spiritually.  It's a great source of encouragement to them as they carry out their calling of insuring liberty.
Operation Tank Full of Love happens every September in Oak Grove Kentucky just down the street from FT Campbell. This years event will be on Saturday September 16th.The soldiers serving at FT Campbell deploy all over the world and they are able to take the love and appreciation they receive at Operation Tank Full of Love with them wherever they go. It's a ministry that literally goes out on a worldwide scale.
There are many ways to be involved in Operation Tank Full of Love from giving to volunteering to being a prayer partner for each event. Each year 100 plus volunteers come from churches within a hundred mile radius of FT Campbell as well as from across the country. Some volunteers come from as far away as South Fla, South Texas and the Carolina's. It's always awesome to watch the people of God come together with the common goal of reaching out to our military heroes in His name. We hope you will consider partnering with us in this effort. If you'd like to donate, you can do so below. 100 percent of funding that comes in goes right back to our soldiers. We hope you will prayerfully consider being a part of Operation Tank Full of Love!