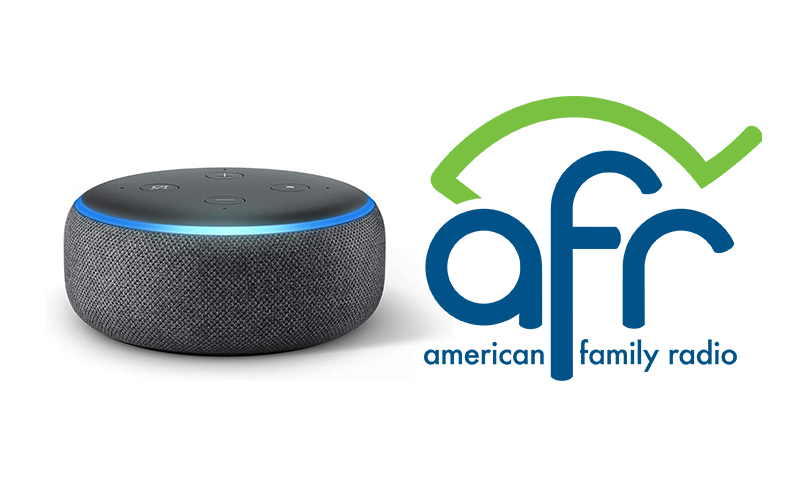 You can use the AFR Alexa skill to play the live streams and podcasts from American Family Radio.


1) Play Radio
You choose to play live talk, music or hybrid with phrases like:
"play talk radio"
"listen to music"
"hybrid radio"
If you say just "play radio", it will look to see what/if you played last and use that, otherwise it will prompt you for a format. If you want to change your default, just say something like "play talk radio". This will update your default and play the talk format.
2) Play a Podcast
Play previous recordings of podcasts. You can say:
"play Exploring the Word" (this plays the latest podcast)
"play Exploring the Word for October 12th" (plays a podcast for a given date)
If there are multiple shows/hours for a given day you can select each or say "play them all" to listen to everything that day in order. For a list of podcasts go here.
3) Station Finder (US English only)
You can find an AFR station near a city/state or you (if your device has locations services and it's enabled).
"Find a station near Dallas, Texas?"
"Find a station near me?"
4) Programming Guide
A user can request when a show is aired.
"When does Exploring the Word come on?"